Rae-San PULSER TAI Ignition Module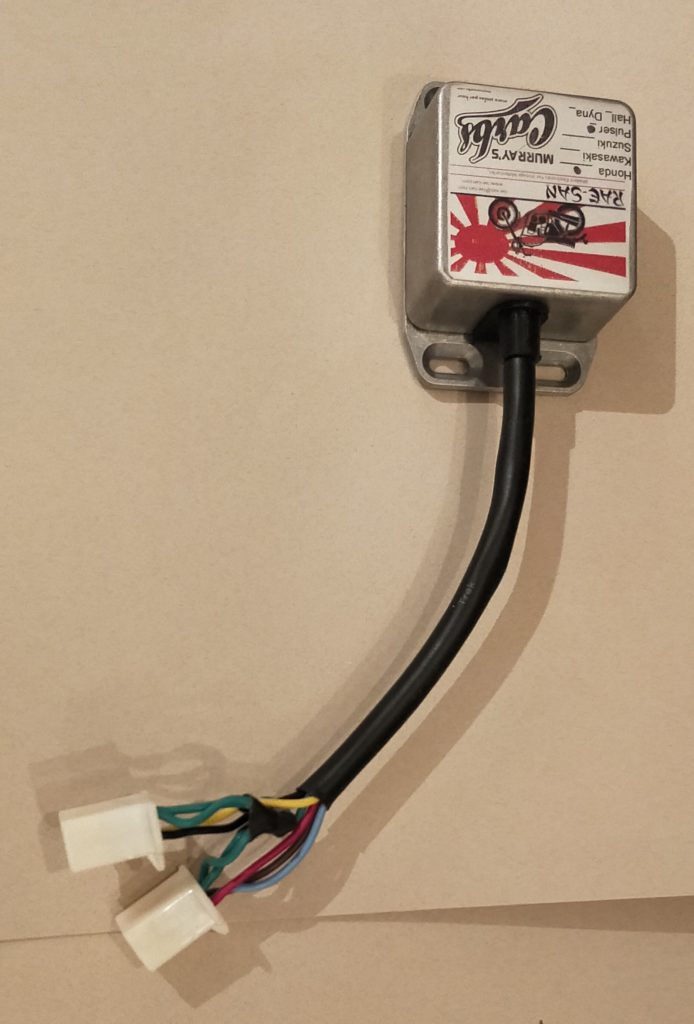 DESCRIPTION
This option uses the new generic GENERATION 4 ignition module.
PULSER  Pickup

This uses the OEM inductive  pickups and rotor  to generate the trigger pulses which are then fed to the controller process and use for dwell and advance calculation.

The PULSER TAI ignition replaces the OEM ignition in a plug and play fashion to provide adjustment free timing generation system with program-ability and enhanced features.
No modifications to the timing pulse generator are required -the new module is plug in replacement for the original ignition.

Wires are supplied to make the connections to the coils

Optionally the unit can come with an ignition power relay already wired ready to be plugged in.
The GEN 4 module comes in a water resistant aluminium enclosure with o-ringed screws. The case  is used for a heatsink for the coil driver MOSFETS  and as the GROUND connection for the coil current.
Undoing the four screws allows the lid to be lifted and access to the diagnostic LEDS for timing trigger and coil firing, as well as two jumpers that allow selection of 1 of 4 timing advance curves to be applied.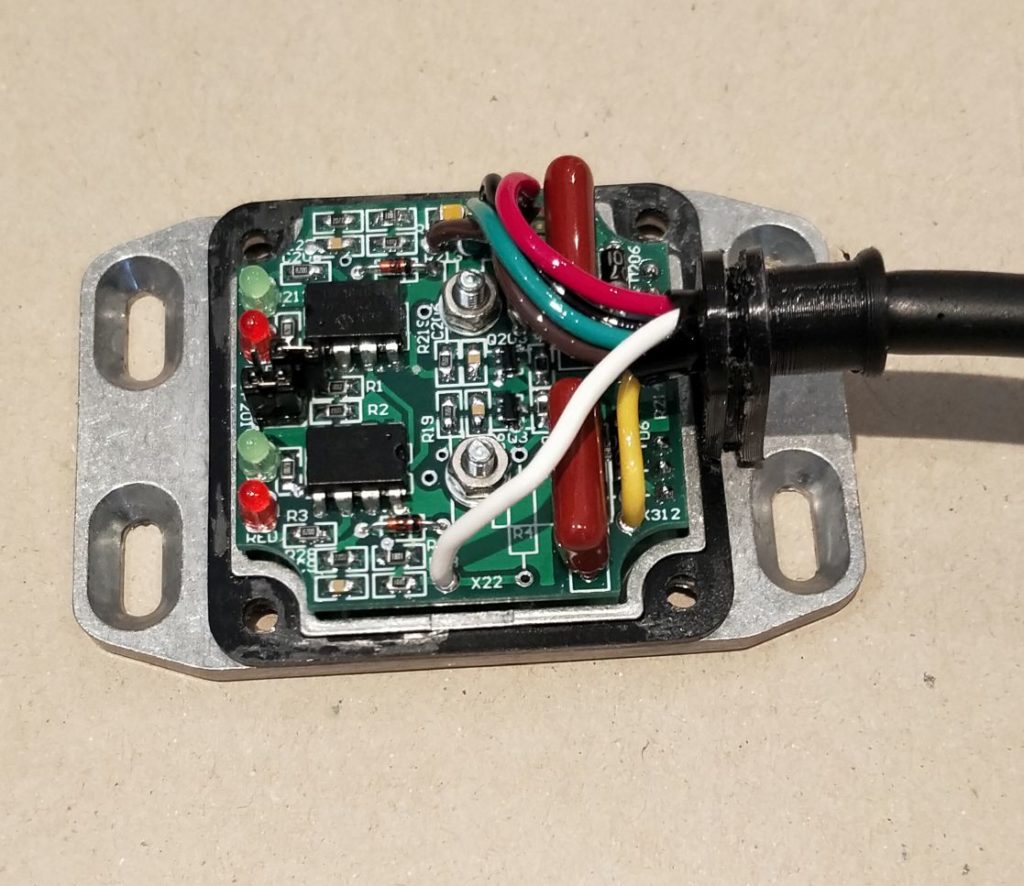 FEATURES
The GEN 4 module provides for all bikes
Designed to Drive coils from 2-4 ohms

3 ohm Dyna / Accel or similar coils

OEM 2.6 ohm coils

OEM 4 ohm coils

Dwell is between 4 – 6 ms – nominally 4.5 – 5 ms providing plenty of spark energy.

Dwell is extended during Cranking

Firing is Delayed during cranking to provide extra retard to the timing to make starting easier and avoid kick back loads on the starter gear for longer life and easier starting.

Coil isn't fired until first two – three revolutions. This allows the engine to spin up to better speed before spark is applied making for easier starting and less stress on the engine. It additionally prevents accidental spark at switch on from occurring should the engine have stopped in a "triggered" position.

Ability to drive through the LS2 Adapter to LS2 style "electronic" coils.

Re programmable – for different curves, software update or to suit different bike.

Each module is programmed to suit the bike in question, with a set of 4 timing curves, usually the advance profile is kept relatively standard but increased rev limits are available.

Customised curve requirements can be catered for.

Plug and play to the existing wiring harness.
Coils
3 ohm coils are the optimal choice for the TAI 12 volt style ignitions here –
however it doesn't make much sense to ship them from China to Australia and then back out to the majority of customers in the US, not with shipping charges and taxes.
It makes more sense for US customers in particular to obtain them locally –
I'm evaluating a number of coil and COP options -as they come up – you can check them out in detail here.
The best priced option Ive found is from 2fastmoto.com.
Single Output (for twins)
Dual Output ( for 4 cyl)
These are great – but need some work to position and leads to suit
These work well and fit in the standard location – and come with leads.
DO NOT USE the AB7030 coil available through Wemoto – this is  incorrectly listed agaist a numvber of bikes and is a CDI coil.

The Correct Coil should be a AF1759 but as yet Ive not had any to verify.
The TAI coil appears to have two terminals opposite one another – the CDI has them at 90 degrees to each other.