A lot of questions I get are related to which unit I should use for an XYZ bike wth XX issue.|
So I've tried to put most of the selection logic into the flow charts below to help with the choice –
There are in some cases mutiple solutions that will work – and thats where people seem to get confused – as its not just a single solution to a problem – it depends on what else you are doing on the bike – and what your budget is.
So hopefully the below charts will provide some additional guidance –
As always shoot me an email if unsure.
Module Choice based on Fault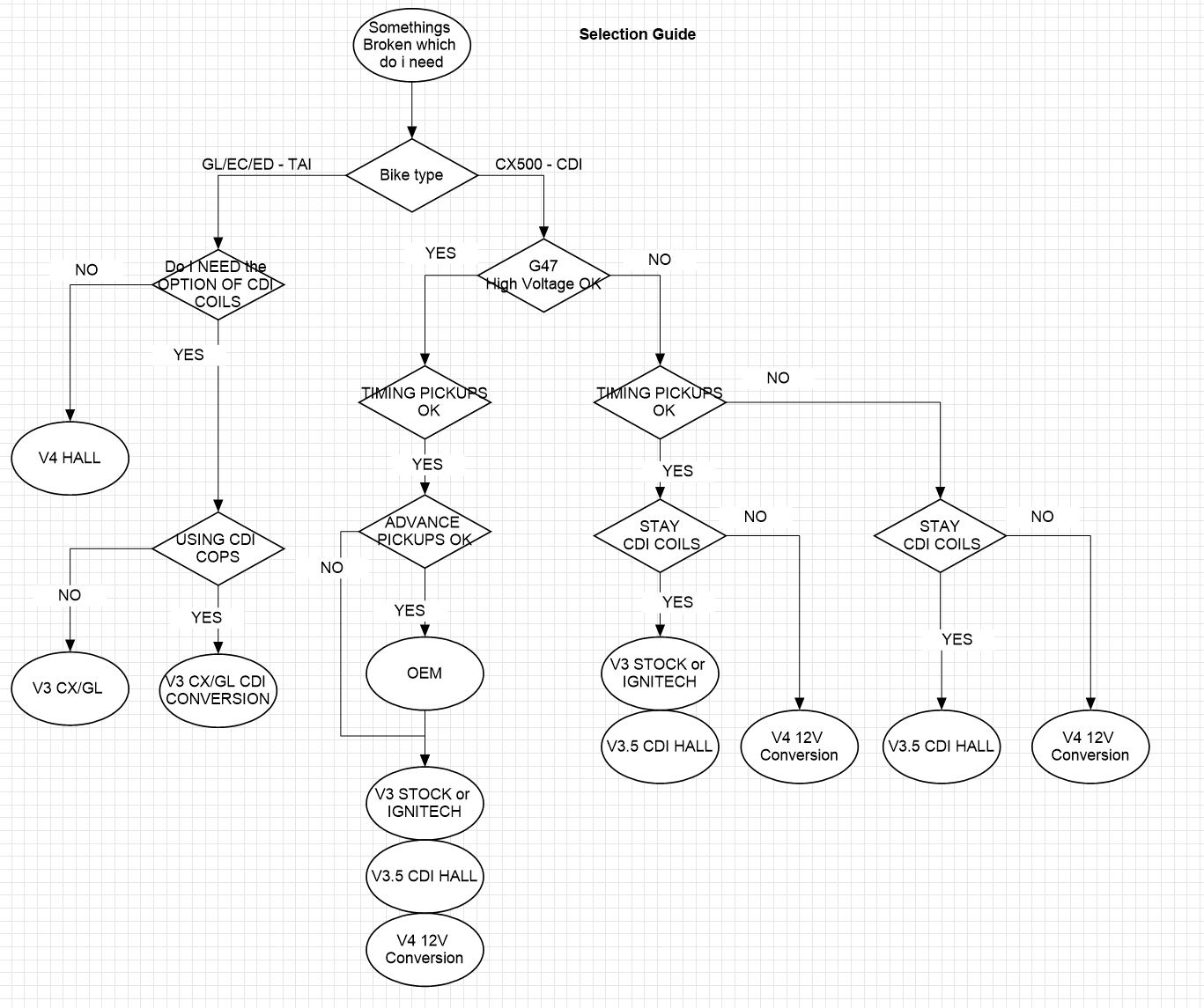 Module Choice based on Upgrade Descisions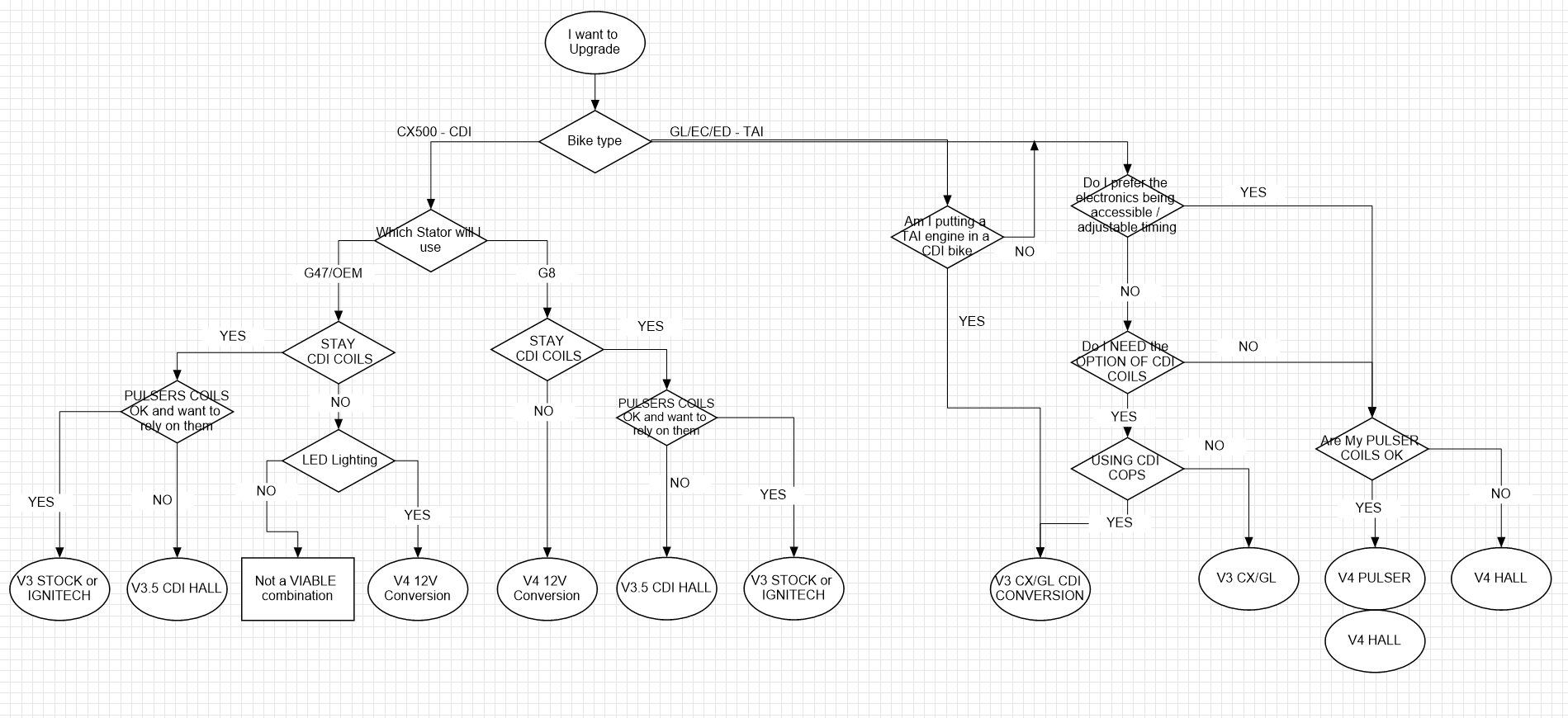 Dwell Selection if using a V4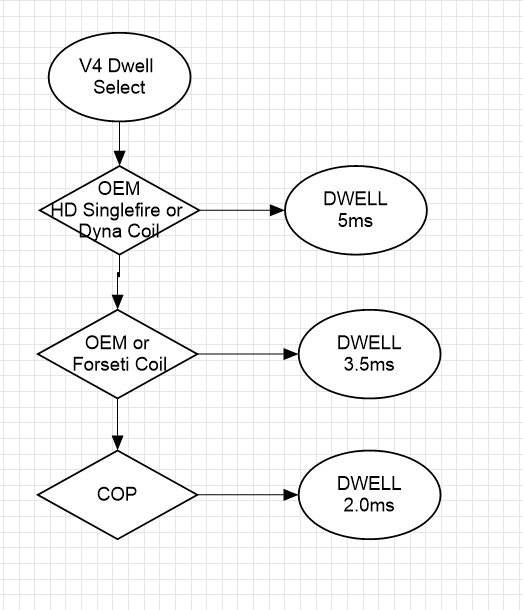 If you spot something not quite right or something that could work better in the charts – drop a comment in and I'll see what I can do.